With theft and trespass from Construction sites being an ever increasing problem, the need for experienced security is essential for your business.
Minimising theft can be easily avoided. DOME provides you with experienced personnel with extensive knowledge of construction sites.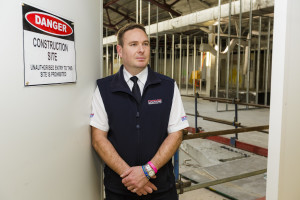 We can also provide electronic security services to protect your site from theft and unauthorised access.
We monitor and control pedestrian and vehicle access to your site day and night.
All DOME employees have accredited Construction Induction Training (White Card).
All DOME employees are Level II First Aid accredited which includes training in defibrillator and oxygen therapy.
Some of our Clients we proudly serve include
Downer Pty Ltd
AA Holdings Pty Ltd
Probuild Pty Ltd