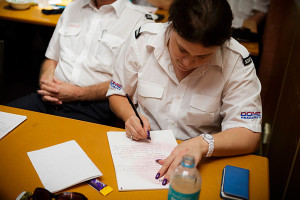 DOME Security is an equal opportunity employer that complies with all workplace legislation, and employs it's staff  under the Security Services Industry Award 2010 (MA000016).
DOME Security is continually looking for suitably qualified people that have a genuine interest and passion to work in an industry that requires constant interaction with people from all walks of life. Whilst having the necessary security related skills and competencies, you will also possess strong interpersonal skills that will enable you to provide a high level of customer service. You will be a person that gets job satisfaction by showing care and empathy for others, and a willingness to help and add value to a customer's experience. You will have good communication skills (verbal and written), and will thrive working in a team environment.
You will have already successfully completed a Certificate 11 in Security Operations, possess a current and valid security licence, and be 1st aid trained to a Certificate 11 Level. Qualifications in customer service will assist your application.
If you are looking for a challenging and rewarding career in the security/customer service industry, please complete the following sections and submit your application. A member of our management team will respond within 7 days